RETURN TO SEARCH RESULTS
In Investigating Earth Systems, the theme Patterns of Change helps students learn about a variety of patterns in the natural world as they relate to the study of Earth systems and the relationship between patterns and prediction. Students look at the patterns of natural events and explore the decisions that people make based on those patterns. They also look at patterns associated with the increasing size of the human population, such as garbage generation.
Focus Questions:
Unit 1: How do patterns help us predict changes?
Unit 2: How do scientists develop explanations for changes in Earth and space systems?
Unit 3: How do explanations and patterns help us adjust to changes in Earth systems?
Unit 4: How can we change human patterns that affect Earth systems?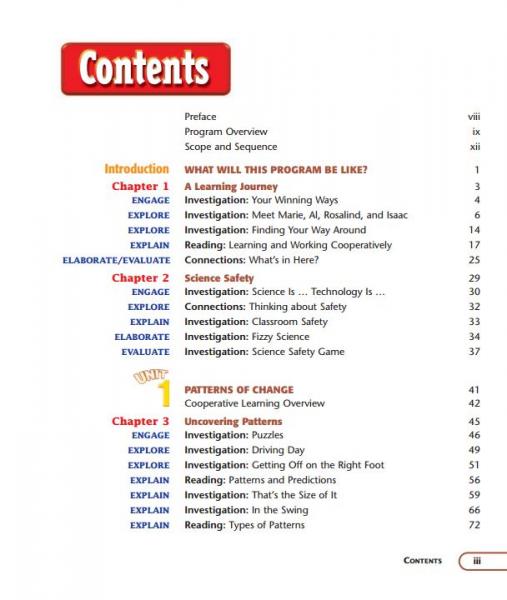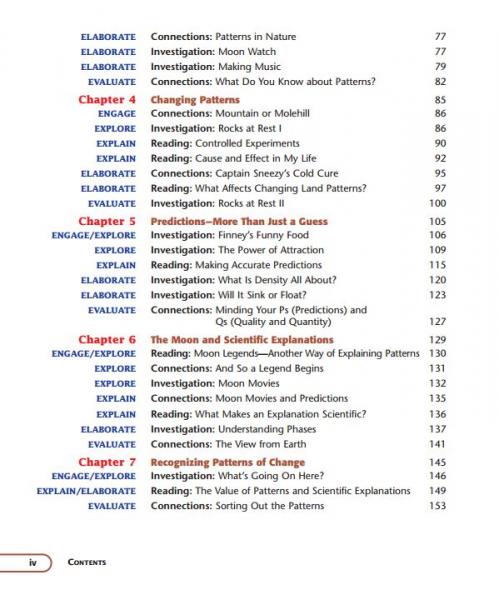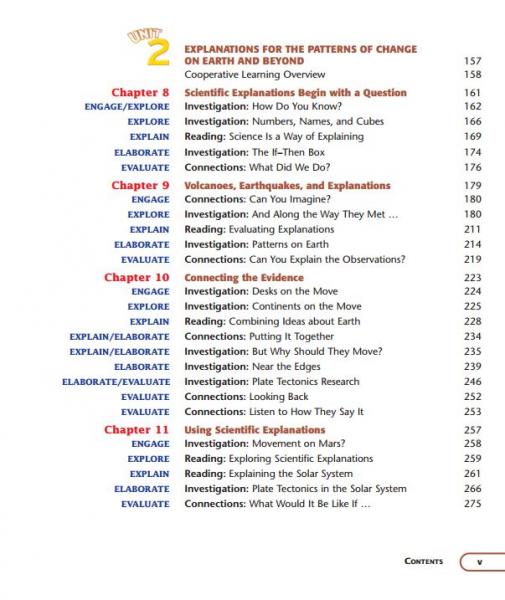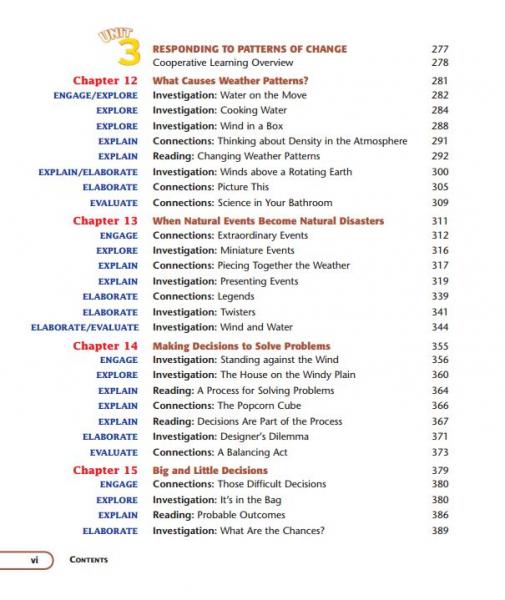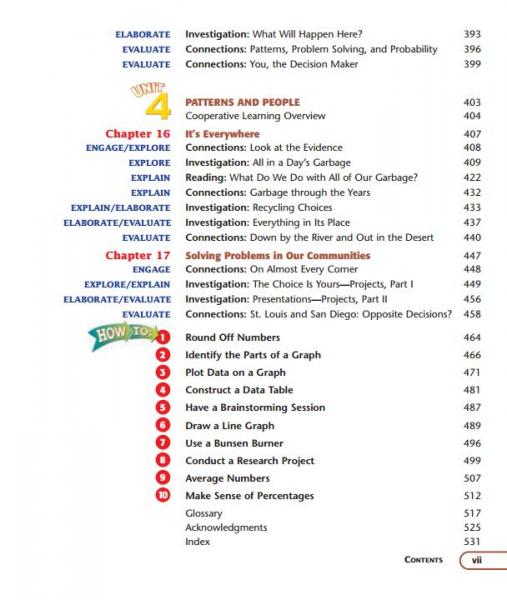 Print
$100.89
ISBN
9780757501043
Details
Print Product Only (SA,CP, Pak, all Print)