RETURN TO SEARCH RESULTS
Student activities provide the hands-on experiences that are so important for middle-grade learners. They are used to introduce concepts, thus providing time for exploration. They are also used to reinforce concepts by providing students with opportunities to apply what they have learned. An activity consists of the following components:
Introductory Paragraphs connect topics with previous lessons or to students' experiences.

Focusing Questions provide the activity's purpose and encourage students to make decisions.

Materials show reduced versions of worksheets and data pages.

Procedures state group size, specifies the assignment, and emphasizes safety precautions.

Analysis Questions encourage higher level thinking, requiring students to interpret their data.

Conclusions require that students bring closure to an activity based on actual, not predicted, results.

Extension Activities are often interdisciplinary and encourage students to learn more through an activity or research project.
The readings build on students' experiences and help them learn from the activities. Some of the components are the same as those in the activities.
Subheadings provide reading clues. Illustrations reinforce and clarify the text.

Analysis Questions range from being pure recall to fairly abstract. They require that students think about the concepts, and may have students personalize or otherwise apply the concepts.

Extension Activities provide opportunities for career exploration.
Boxed Items often appear at the end of a lesson to extend the concepts it presents.
Science Words is a listing of roots, prefixes, and suffixes that help students understand the terms used in this program.
Thinking Like a Scientist summarizes how students learn science in this program.
The comprehensive index lists the topics and terms that students may want to look up. For each technical term, a boldfaced entry shows where students can find its definition and the term used in context.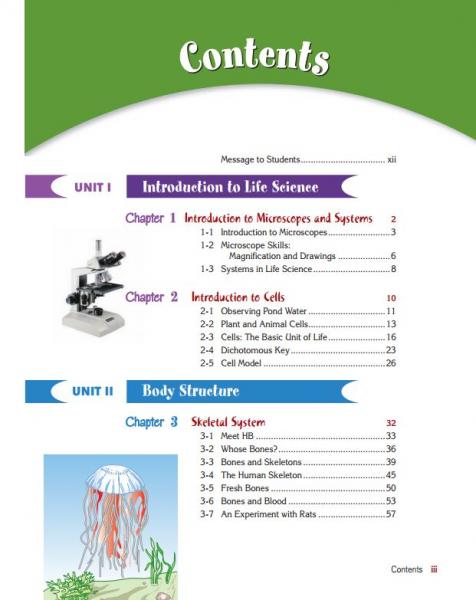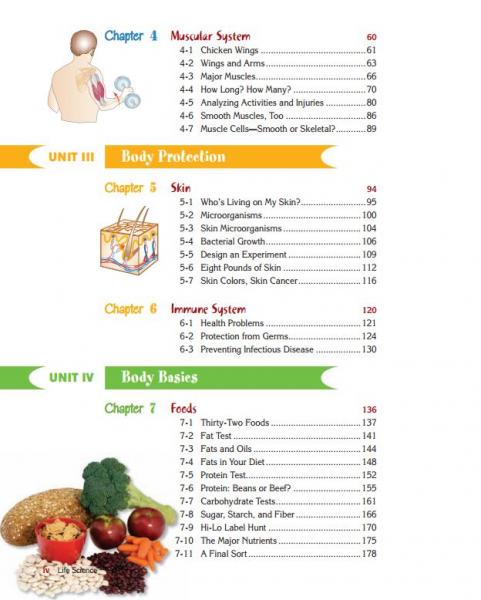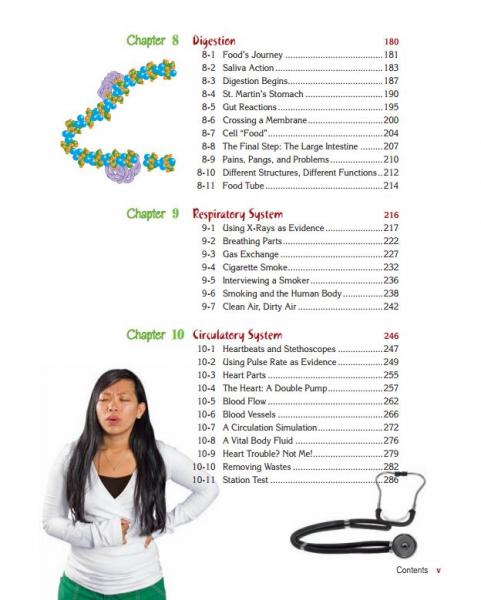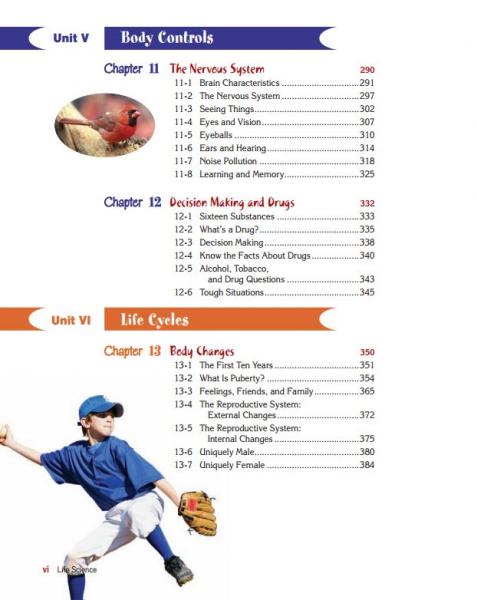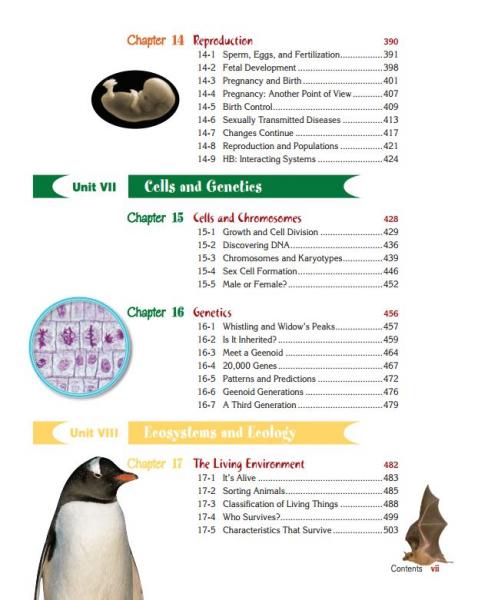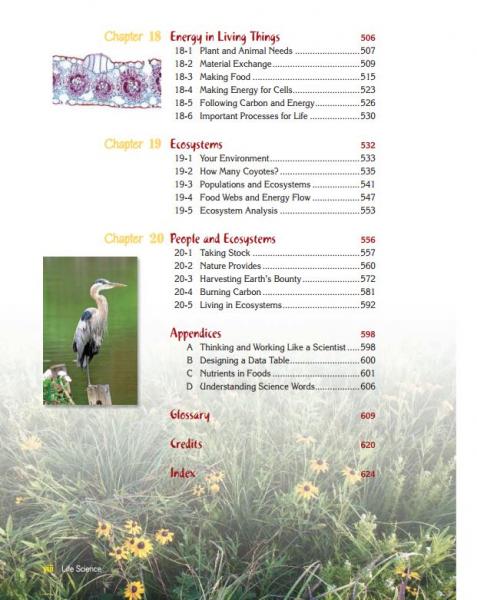 Print
$102.99
ISBN
9780757559006
Details
Print Product Only (SA,CP, Pak, all Print)