RETURN TO SEARCH RESULTS
The Student Edition is not a traditional encyclopedic textbook, but rather a reference to support and extend student learning and motivation. The Physics That Works Student Edition is an important resource that:
Provides a roadmap of each unit, helping students to organize their work

Enables students to link prior knowledge to current learning

Presents required readings under Getting the Point

Defines physics concepts and principles

Supplies problem sets for self-assessment or post-unit assessment

Includes additional readings: Concept Connections, Workplace Connections, and Did You Know?
Job Sheets (found on the Job Sheets and Teacher Resource CD-ROM)
Job Sheets are student "tools" that provide a workspace for students to record, track, and reinforce their progress. They contain suggestions and directions for activities, questions, project information, graphs, diagrams, and data tables.
Curriculum Structure
There are five units in the year-long Physics That Works curriculum. Each unit is based on an extended project that runs throughout the three or four chapters of the unit. Further, each project is divided into sequential "milestones:" chapter-ending tasks where students consolidate what they have learned, create a product, and explicitly demonstrate their understanding of the material and their skills.
Unit 1 Kinematics: Toys in Motion
Students assume the role of an engineer as they design, construct, and test a motion toy. After measuring and graphing its position, velocity, and acceleration, students compare their creation's performance to that of other motion toys and analyze consumer expectations in preparation for release to the marketplace.
Unit 2 Forces and Motion: On the Road Again
Student engineering teams design and conduct performance tests for all-terrain-vehicle tire treads, using wagons as test vehicles. While they carry out this project, students learn how friction and other forces affect tire performance under varied terrain conditions and during cornering.
Unit 3 Electricity and Simple Circuits: Restoring a Heartbeat
Here students employ their knowledge of energy, charge, and voltage to meet another challenge. They design, construct, and test an electric circuit similar to the one that controls a portable defibrillator: a battery-run device that restores an erratically beating heart to a normal rhythm.
Unit 4 Generators and Diodes: Building a Better Bike Light
As an inventor at the Green Machine, the students' job is to improve the function of a generator-powered bike light so that it will remain lit when they aren't pedaling. Applying their understanding of electricity and magnetism, students modify the bike-light circuitry, creating an environmentally friendly and safer bike light.
Unit 5 Energy: Live from WPTW!
The students' final project is to build, test, and operate a transmitter and receiver so that they can "broadcast" a series of notes from an instrument, which they will also construct. As students build a "miniature radio station," they will broaden their understanding about work, energy, power, and sound.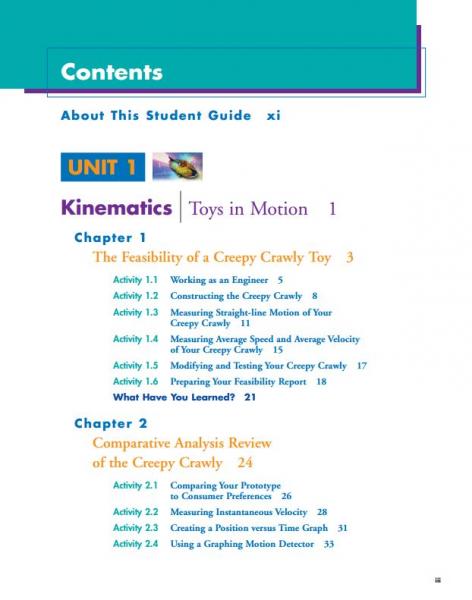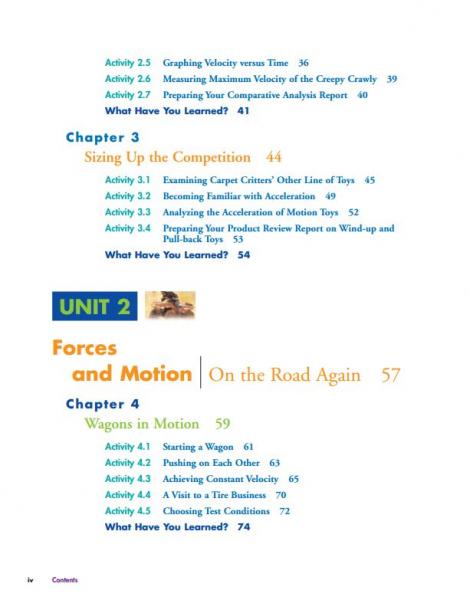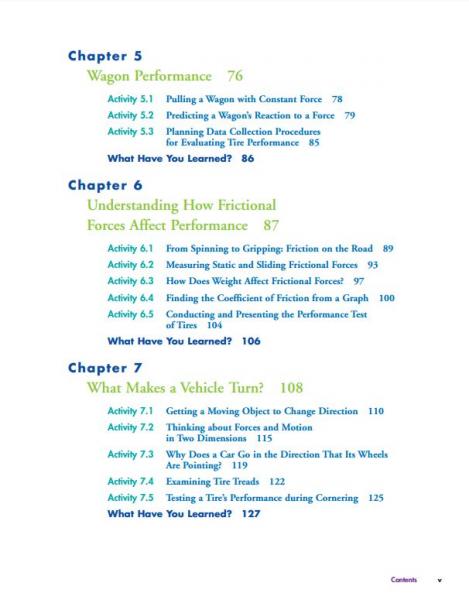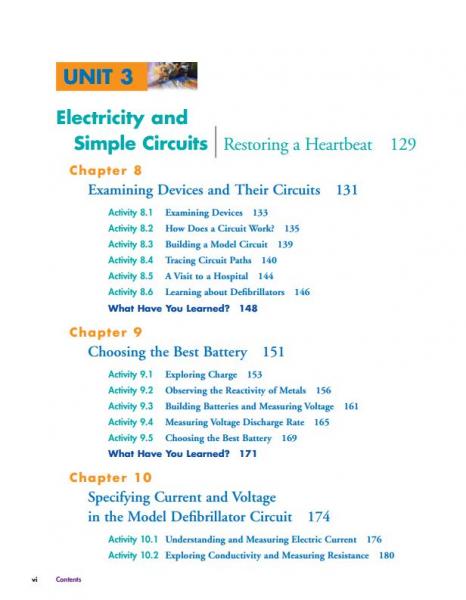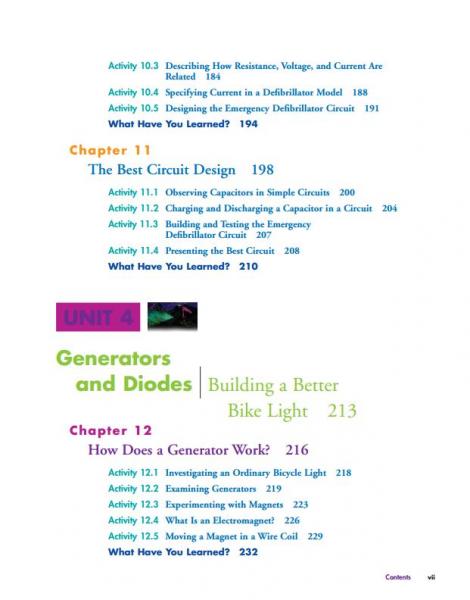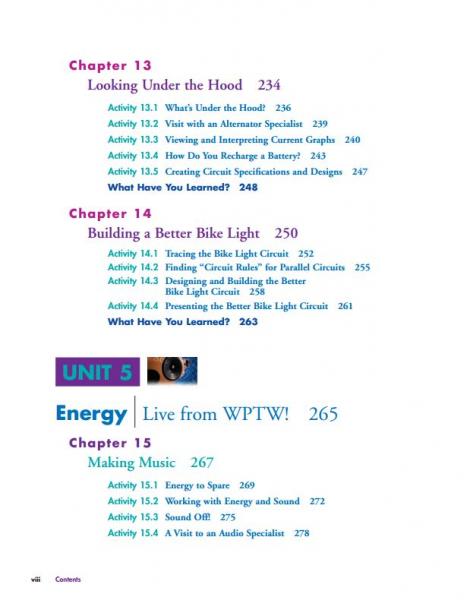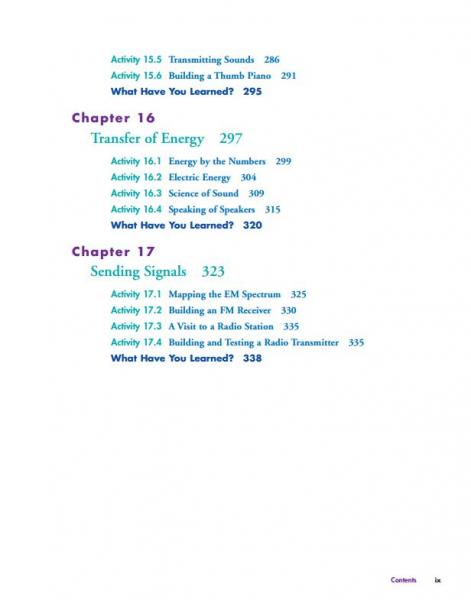 Print
$106.25
ISBN
9780787291815
Details
Print Product Only (SA,CP, Pak, all Print)