Digital Social Studies Curriculum Added to Kendall Hunt K-12 Offerings
April 23, 2018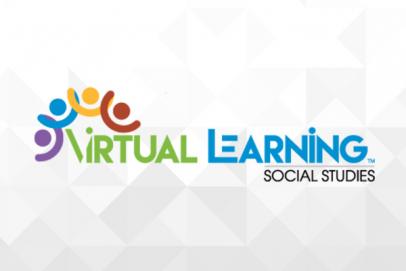 By: Kendall Hunt

We are excited to announce the addition of a new digital social studies offering that is now available to schools! Virtual Learning Social Studies is for elementary and middle school students and based on the College, Career and Civic Life (C3) Framework for Social Studies Standards. This economical curriculum can be used in a classroom setting or individually as a supplement to existing social studies curriculum.
Inquiry-based, using intriguing video content, the curriculum focuses on four major strands: history, geography, government and economics. The history strand focuses on the artifacts of The Great Chicago Fire while the government strand studies how a bill becomes a law. The immense region of the Grand Canyon is the focus of the geography strand and students explore New York Stock Exchange in the economics strand.
In each of these strands, there are individual learning units, where students can work in groups and individually. After each learning unit, students become investigators and through the coursework will use a number of the C3 skill standards: logistical thinking, evaluation skills, communication skills, be encouraged to read and write, develop discovering skills, analyzing conclusions, take informed action, develop perspectives and argumentation skills, and learn how to use evidence to draw their conclusions.
Links embedded within each lesson allow for additional learning opportunities outside the classroom, such as through field trips or further investigations.
"We understand teachers are constantly looking for effective and economical curriculum that can be incorporated with existing coursework," said Kendall Hunt K-12 Division Vice President Charley Cook. "The Virtual Learning Social Studies digital content is just that. From the introduction videos at the beginning of each strand to the various learning lessons throughout, I have no doubt students will not only learn about each strand, but will enjoy doing so."