IM Resources to Help with Lesson Planning
July 15, 2020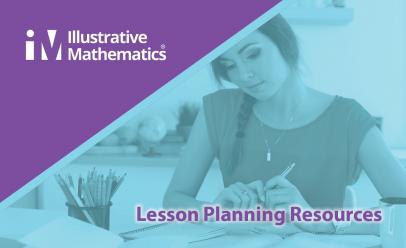 Know that you are not alone when it comes to planning for fall. No matter the ever changing possibilities regarding what the school year may look like, our partners at Illustrative Mathematics have a wealth of resources to share to assist you in your plans.
Unfinished Learning
Made to seamlessly integrate with the curriculum's scope and sequence, the following tools help address unfinished learning with grade-level content made to help take the guesswork out of lesson planning while ensuring your students are on the right track.
Distance Learning
For educators who are looking into distance learning models, these resources will not only help keep your students engaged but will also support social-emotional learning needs.
Family Supports
Providing resources for families will reinforce the importance of their role in creating an engaging learning environment outside of the classroom where children can discuss what they've learned and parents can understand what their child is learning.
Professional Learning
Receive support from IM Certified Facilitators virtually to help support you and your district for fall and beyond. Professional learning is available for grades K-12.
For a complete list of IM resources click here.
New resources are currently being added in addition to what is currently offered. Please refer to the IM Distance Learning page for updates.