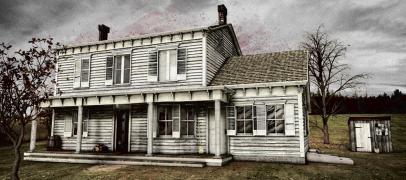 By: Caroline Igo, Kendall Hunt

Did you know that the purchase of Kendall Hunt's Forensic Science for High School also gives you access to the online program, The Murder at Old Fields? The interactive lab activity gives students a chance to interact with real-life crime analysis, such as DNA testing. Students will travel to Long Island to investigate the double-murder of Alexander and Rebecca Smith. The wealthy farm owners were brutally murdered, possibly by someone they knew. Who did it? By compiling evidence, searching the crime scene, and performing tests, students will be able to answer that daunting question.
Murder at Old Fields features:
An interactive crime scene
Students will examine the crime scene, the home of Alexander and Rebecca Smith, to collect evidence. They will see, firsthand, the scene the killer left behind, as well as some DNA clues. The student investigators have access to tools such as a magnify glass, tweezers, and a duster.
Lessons on forensic analysis
The program includes 5 lessons on analysis. These include interactions with DNA, fingerprints, blood typing, footprints, and hair. Students will learn different shapes of fingerprints, how to determine blood types, and the science behind identifying various hair strands.
In order to check student understanding, each lesson comes with a corresponding quiz. Once students successfully complete the 10 question quiz, they may move on to the lab. If students need more help, they are referred back to the lesson.
Each lesson prepares students for each lab. These activities put to test what they have learned, and each lab provides more clues. Just like a real forensic scientist, students test evidence and with prior knowledge, come to conclusions.
A conclusion to the murderous chronicle
Once students complete all the labs, they will have all the clues to name the killer.
Who did it? Was it Henry Bawer, Anton Geisler, Mary Ann Abbot, or Francis Curran?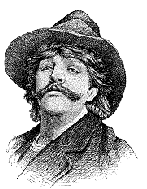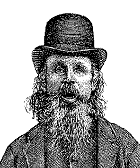 Henry Bawer was the old farm-hand. He testified that he had tea with his employers the day they were murdered. The police found cuts on his hands, but he claims they are from farm work.
Anton Geisler was the new farm-hand. Along with Henry, he also had tea with his employers the day they were murdered. He was found with torn jeans and a cut on his knee.
Mary Ann Abbot is Mrs. Smith's niece. She worked on the farm as the household help. She knew about the chest of money Mr. Smith kept in his room.
Francis Curran is a Long Island peddler. He sold goods from farm to farm. An eyewitness placed his cart by the farmhouse at the time of the murders.
Who do you think committed the heinous murders? Investigate for yourself in Murder at Old Fields!