Pamela Weber Harris Joins Discovering Advanced Algebra Author Group
September 23, 2016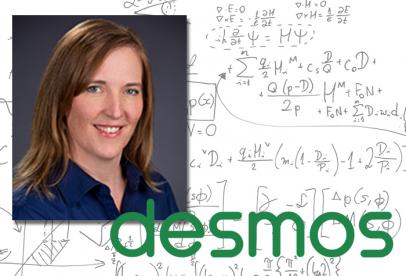 By: Kendall Hunt

We are excited to welcome Pamela Weber Harris who recently joined the author group for Discovering Advanced Algebra. Harris joins the team of Ellen Kamischke, Eric Kamischke and Jerald Murdock. An updated version of Discovering Advanced Algebra will be available in January of 2017.
Harris is a former secondary mathematics teacher who currently teaches at The University of Texas, is a K-12 mathematics education consultant and a T3 (Teachers Teaching with Technology) National Instructor, an author and coauthor of several professional development workshops. She's also a frequent presenter at local and national conferences. Her particular interests include numeracy, technology, assessment and vertical connectivity in curricula in schools K-12. Recently, Harris appeared on a panel for NPR's Science Friday on How Much Math Should Everyone Know (Show Your Work).
The new, updated Discovering Advanced Algebra content will continue its focus on fully developing both conceptual understanding and skill mastery for all learners.
Additionally, this new unit features enhanced digital tools to support active student learning. Embedded videos featuring enhanced investigations are included within select lessons. Desmos, an app featuring a next generation graphic calculator is fully integrated to assist in the investigations.
Both the print and digital versions will be fully-customizable with content based on your scope and sequence.
"Kendall Hunt Publishing is honored to have Pam join the Discovering Advanced Algebra author team. Her pedagogical expertise and work using technology to promote student learning has become an invaluable asset to our authoring team." said Kendall Hunt Director of Curriculum Tim Pope.