San Francisco Unified School District Chooses to Customize Curriculum
September 22, 2017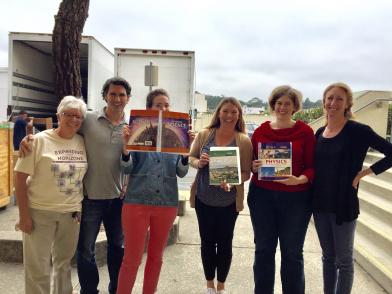 By: Kendall Hunt

Earlier this week, Kendall Hunt Publishing Company announced a new division catering to the K-12 marketing. ConstructEd allows you to build curriculum in three simple ways: create, customize or adopt.
When the San Francisco Unified School District was looking to adopt new science materials, they knew what they did not want – an off-the-shelf science book they would adopt and have to use for 8-10 years. Instead, they wanted their teachers to be involved in creating the curriculum they were going to teach.
"We were unwilling to get rid of the idea of teacher participation in the process," said Sarah Delaney, Science Supervisor, San Francisco Unified School District. "We were able to take advantage of local content, influences, etc. and didn't want to buy (a textbook) intended for a national audience that once you buy, becomes stagnant."
Teachers began the process by lining up their biology scope and sequence following the 5E instructional model. The lesson sequences created were tested in the classroom and if changes were needed, those were made then additional testing was done. In the end, 60 percent of their biology content came from Kendall Hunt Publishing's BSCS Biology: A Human Approach. Photos throughout the textbook were changed to locations/scenes familiar to those living in San Francisco and the Bay area. Chapter profiles were swapped out to use those of Bay Area scientists (and past SFUSD students).
SFUSD will update their textbooks as needed to accommodate changes in science standards or to add a significant event that takes place.
Interested in learning more about ConstructEd and how your district can create content that is customized to the needs of your students, teachers and/or setting? Contact ConstructEd today to learn more.