#whyGT
March 14, 2019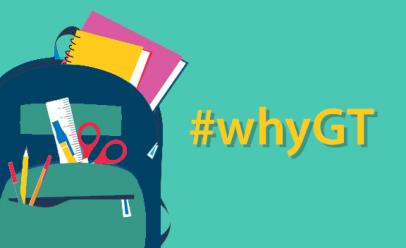 With a growing concern over the lack of funding towards education, it seems a hard blow has hit Texas in terms of education woes.
The culprit, Texas House Bill 3. On March 8, 2019, the Texas Senate introduced its first version of a school finance reform bill that proposes to raise the base pay for educators and school staff among other things. The victims, students enrolled in gifted and talented programs. If the bill is passed in its current form Texas schools will no longer receive extra funding for their gifted and talented students.
Kendall Hunt Publishing is a proud supporter of Gifted and Talented Education. As a PreK-12 publisher of educational curriculum and resources we have the pleasure of offering gifted and talented curriculum. Our company has heard first hand from educators the impact that their gifted students have made in the classroom, within their families, and in their community. Texas is especially dear to our hearts as three of our titles, authored by the William & Mary Center for Gifted Education, have been awarded the TAGT Legacy Book Award three years in row.
In light of Texas House Bill 3, we encourage supporters of gifted and talented education to take a stand and preserve the gifted and talented education program. For more information about how you can get involved please visit: https://www.txgifted.org/advocacy.
View our Legacy Book Award winning titles: The Pursuit of Justice, Mind Your Time, and Ancient Egypt.