RETURN TO SEARCH RESULTS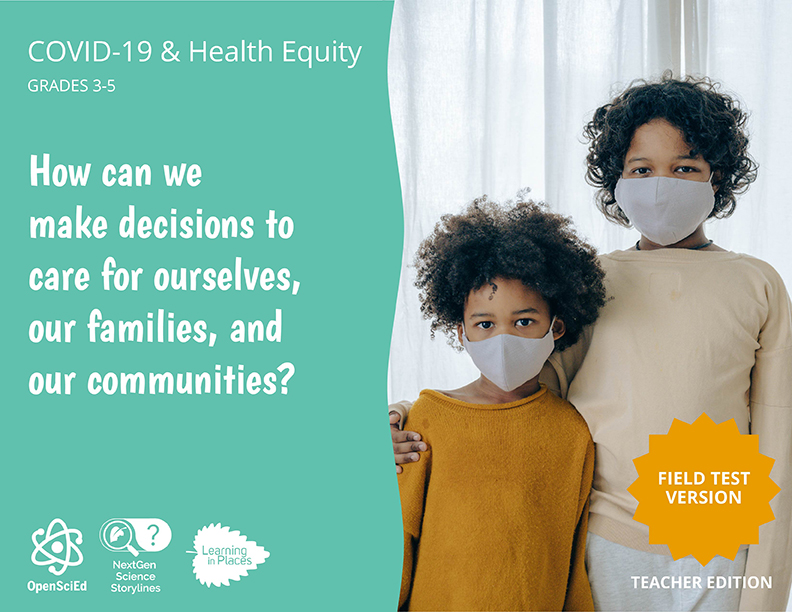 COVID-19 Health & Equity Grades 3-5: How can we make decisions for ourselves, our family, and our communities? Teacher Edition
Author(s): NATIONAL CENTER FOR
Edition: 1
Copyright: 2020
Pages: 284
CHOOSE FORMAT
The COVID-19 Pandemic is a clear example of how science and society are connected. This unit explores how different communities are differentially impacted by the virus through the lens of historical inequities in society. In the context of decisions their families make, students explore the basics of how the virus affects people, and design investigations to explore how it spreads from person to person, and what we can do to prevent that spread.
Students explore how some communities are more affected by COVID-19 than others and how this is related to how society has treated some people unfairly for a long time. Students and families consider how scientific knowledge changes as we learn more, and how our decisions may also need to change. Asking "Should we…?" questions helps students and their families to consider the kinds of informed action we can take to care for ourselves and others. This multidisciplinary unit includes integrated social-emotional learning and supports for teachers and families in addressing these emotional topics.
This unit is centered around a current event with rapidly changing data and information. Be aware that this unit was written in August 2020 and revised in March and April 2021. Due to the evolving pandemic situation, our growing knowledge about COVID-19, and availability of effective vaccines, you may need to adjust or update some of the information provided in this unit when you teach it.
Print
$10.95
ISBN
9781792451942
Details
Print Product