RETURN TO SEARCH RESULTS
The Student Mathematician's Journal is a unique feature of our Project A3 series. It is modeled after the successful use of these journals in our award-winning Project M3 series. In these journals, the students are asked to reflect on what they have learned and write about it.
Level 3-4 is divided into three activity sections:
Shape Sleuths strengthens understanding of geometric shapes in all orientations with a focus on area and perimeter.
Amazing Algebra explores equivalence and a variety of number patterns that help build the foundation for understanding equations.
Multiplication Madness is a set of games and activities that deepen students' understanding of multiplication and build computational fluency.
There is also a final project, which includes the investigation of pentominoes.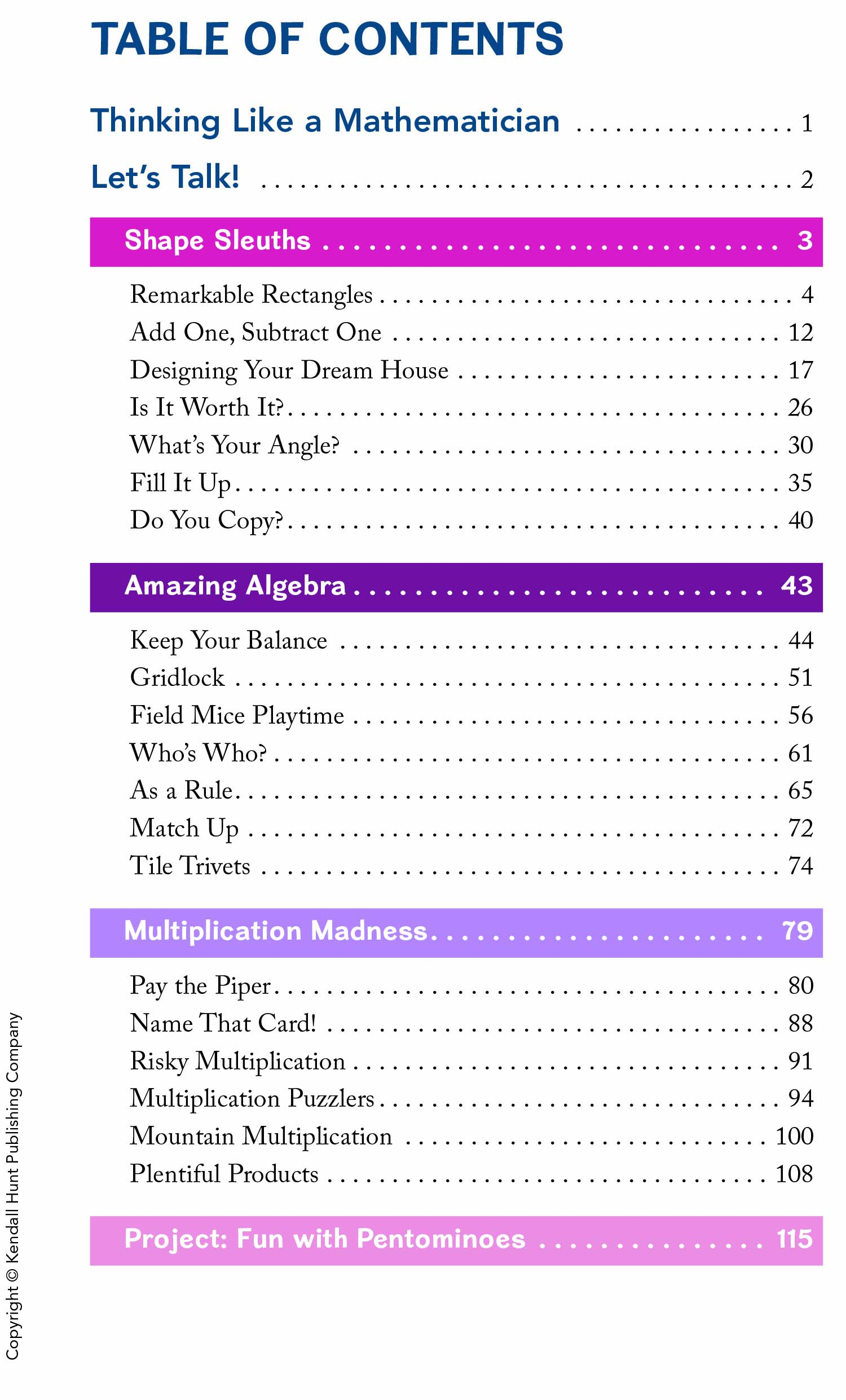 Print
$10.25
ISBN
9781792443046
Details
Print Product