RETURN TO SEARCH RESULTS
The Student Mathematician's Journal is a unique feature of our Project A3 series. It is modeled after the successful use of these journals in our award-winning Project M3 series. In these journals, the students are asked to reflect on what they have learned and write about it.
Level 4-5 is divided into three activity sections:
Notable Numbers focuses on number theory including factors and multiples, prime and composite numbers, and abundant, deficient, and perfect numbers.
Fantastic Fractions includes equivalence, ordering, addition and subtraction of fractions, ordering and adding decimals, and finding fractional areas.
Sensational Shapes deals with two-dimensional polygons and their properties.
There is also a final flag design project incorporating geometry, measurement, and fractions.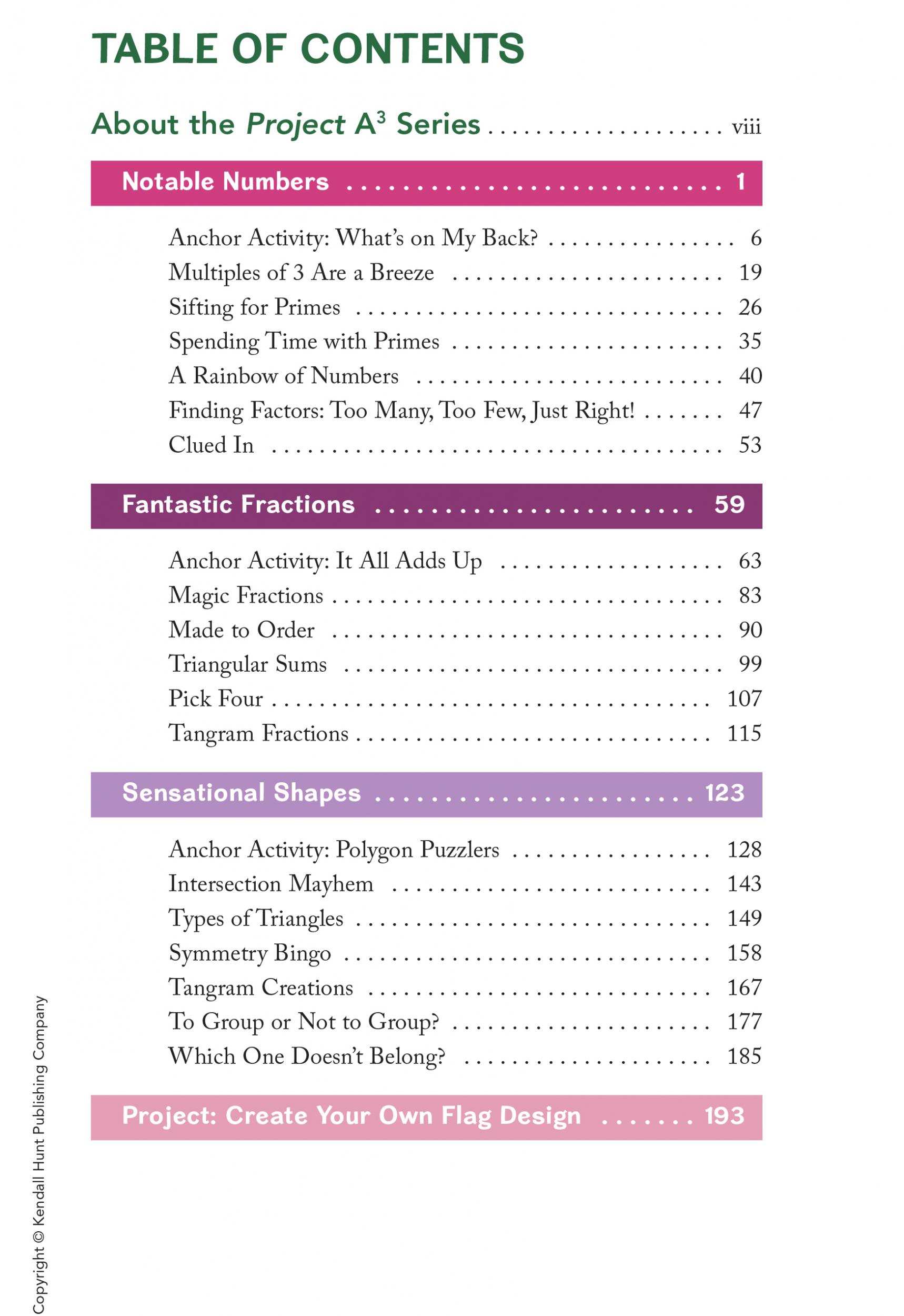 Print
$9.99
ISBN
9781792442933
Details
Print Product